Trusted Royse City HVAC Repairs
Since 1977, customers in and around Royse City, TX, have kept on choosing our air conditioning repairs at Ken Parker Service, Inc. because we are known for our outstanding results. A family-owned business, we employ a trusted air conditioning team that will resolve your issues whenever your unit is not working properly.
Our factory-trained and NATE-certified technicians will provide advanced knowledge, experience, and expertise when carrying out repairs. Furthermore, our staff will work hard to ensure that you get the highest level of customer service. There are many reasons to partner with our company.
Reasons to choose us:
Honest, dependable, and reputable technicians
Friendly customer service
Quality repair techniques
Many years of experience
As a Lennox Premier Dealer, our objective is to make available appliances of only the highest quality. We are also proud to state that we maintain full ACCA membership. We want to make certain that our HVAC repair services always go above and beyond your expectations.
Royse City's Best in AC Repairs
When temperatures start rising in the summer, you rely on your AC system to keep your indoor environment cozy. Unfortunately, the toll on your AC unit can lead to wear and tear. If your air conditioner starts acting up, we will strive to respond quickly. At Ken Parker Service, Inc., our goal is to provide speedy air conditioning repairs no matter your location in the Royse City region.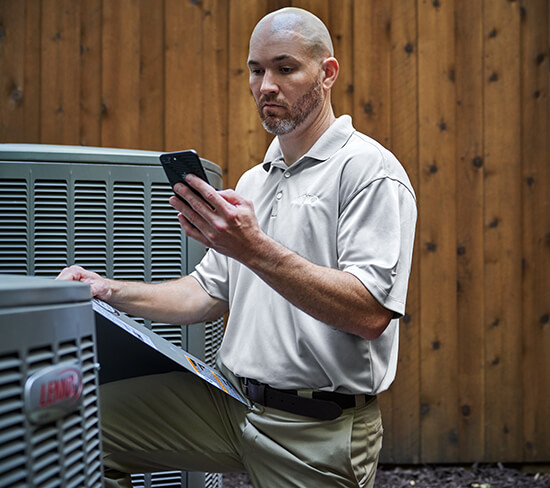 Our proficient technicians have the necessary know-how to diagnose the problem with your equipment and repair it in a timely manner. Moreover, our team will take time to give an honest and clear explanation of why your system was not working as it should. Our objective is to address your concerns and guarantee your peace of mind. There are a few important signs you need to pay attention to in case you are still unsure whether you need our solutions.
Signs you need HVAC repairs:
Poor airflow
Faulty thermostat
Unit turning on and off
Loud banging noises
Trustworthy Cooling Services
At Ken Parker Service, Inc., we are the solution you need for efficient air conditioning repairs in Royse City and the surrounding areas. Making sure you enjoy first-rate indoor air quality is our topmost priority. Our team will restore your unit to its peak condition. You can count on us to arrive on time, repair your system, and leave your home feeling comfortable. Call us today and let our skilled technicians handle your AC competently. If you are interested in services other than AC repairs, you may want to know that we also offer AC installations, maintenance, and even heating repair services!