Professional Rockwall Ductless Mini-Split Installations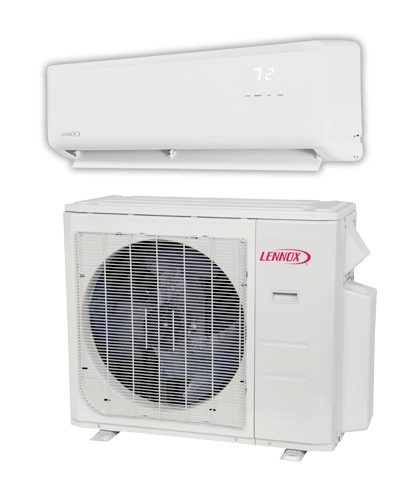 Since 1977, Ken Parker Service, Inc. has been providing legendary services for our customers. We maintain the same high levels of service in our mini-split options for Hunt County and areas in and around Rockwall, TX. If you're curious about the benefits of having a non-traditional cooling system installed, we can help by answering all your questions and offering quality service. We're a Lennox Premier Dealer, and our technicians are NATE-certified, so you can count on receiving the best cooling services available when you trust Ken Parker Service, Inc. to meet your needs.
We Proudly Offer These Mini-Split System Options:
Horizontal-Ducted (Indoor Unit)
Wall-Mounted (Heating and Air Conditioning)
Ceiling Cassette (One-way and Four-way)
Ducted Air Handler (Multi-Position)
Floor Mounted (Multi-Flow)
The Benefits of a Ductless Mini-Split System
One of the main reasons our customers love having ductless mini-splits installed is the ability to control the temperature from room to room, giving you unique control over how hot or cold each living space needs to be to meet your comfort needs. Plus, mini-splits afford increased energy efficiency by using an individual system to create the cooled and heated air in each area. Mini-splits require little to absolutely no ductwork, making installations very non-invasive, and the variety of installations methods means that you can find a model that will work perfectly in your home. Simply put, mini-splits offer more convenience and energy efficiency than central forced-air cooling systems can't beat.
Why Choose a Mini Split Ductless System?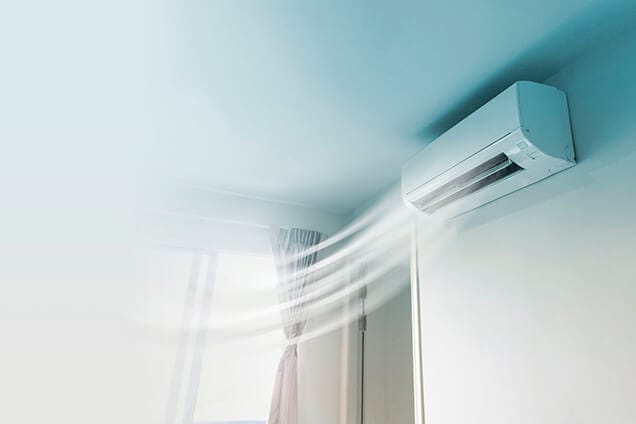 More Efficient Heating/Cooling of Individual Living Spaces
Easier Installation/More Installation Placement Options
Customizable
Increase in Energy Efficiency
Finding the Right Mini-Split Option for You
The experts at Ken Parker Service, Inc. are knowledgeable about all things mini-splits and are ready to help you find the perfect cooling solution for you. The versatility of installation options between our mini-split offerings makes it easy to find the right fit for your living spaces. Wall-mounted models are placed off the floor and can monitor room conditions and adjust fan speeds to meet your comfort requirements. Horizontally-ducted models offer placement above the ceiling, or even below the floor, making it a perfect choice for bathroom or kitchen temperature control. With these options and so many more, we're confident you'll find a mini-split option you'll love. Plus, we'll help you set everything up, so you'll be enjoying the benefits of an energy-efficient mini-split cooling system in no time.
Ken Parker Service, Inc. has been providing Rockwall and Hunt Counties with the best in comfort services for over four decades. If you're interested in learning more about our mini-split services, or any of our other highly regarded services, please contact us today!