Your Trusted IAQ Service Provider
At Ken Parker Service, Inc., we're ready to improve the quality of the air you breathe in your Northeast Texas home.

We understand that poor air quality can lead to asthma issues and sickness. Our goal is to make the air you breathe healthier for you and your family. As a Lennox Premier Dealer, we pride ourself in delivering you with the best equipment in the industry. Lennox Healthy Climate® and PureAir® products ensure your satisfaction by giving your family the quality you deserve. Because of our flexible availability, we can accommodate your scheduling needs for any size project, no matter how big or small we provide reliable indoor air quality in Rockwall, TX.
We have a reputation for:
Having qualified technicians
Being fully licensed
Using quality products
Offering comprehensive services
We can perform a variety of tests to determine the quality of the air in your home. We want to be sure we have correctly diagnosed the problem and found the best solution. Our company is run with a high level of integrity and we always keep your best interest in mind. Because of this, our customers have left us shining reviews and continue to come to us for IAQ service.
Whole House Dehumidifier Services
Excess humidity in a home can cause mold growth or wood to rot. It can also affect the health of the air in your home. Ken Parker Service, Inc. is here to help you maintain a safe and comfortable living space by installing high-quality whole house dehumidifiers. We'll make sure that everything is hooked up properly, ready to work efficiently and address any issues that your system may experience.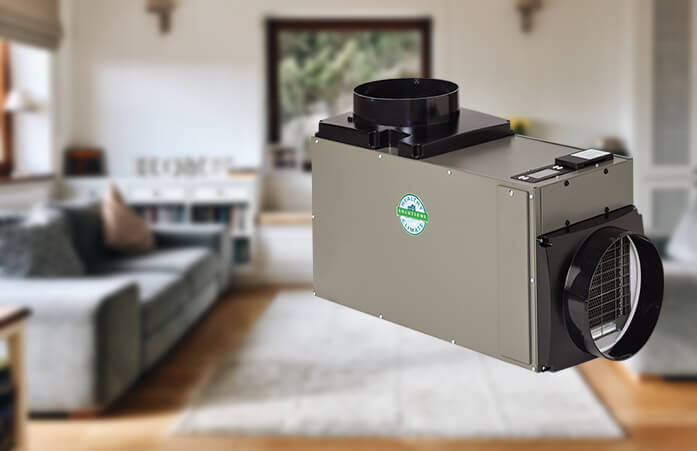 Our expert technicians will:
Provide sound advice
Have open and honest lines of communication
Keep our work areas clean
Produce lasting results
We want our customers to have peace of mind about their air quality. When you receive service from Ken Parker Service, Inc., you're getting dedication, quality, and excellent customer service. Your indoor air quality needs to be at peak performance at all times. Because we understand the value of IAQ service and its affects over time, you'll get professional service every time.
Top-Notch Indoor Air Quality Solutions
Ken Parker Service, Inc. wants you to become one of our many satisfied customers and wants to be your go-to company when you need an air quality review and when you need recommendations and installations of air accessories. We have a satisfaction guarantee on all of our work and will make sure your air quality equipment is working at its peak. Whatever indoor air quality service you need for your Rockwall, Texas home, Ken Parker Service, Inc. can help.