Ken Parker Service, Inc. is dedicated to offering personalized indoor air quality services to the residents of Royse City, TX and the surrounding areas. Poor air quality in a home can lead to array of issues and may cause health problems. Certain types of contaminants can cause sneezing, coughing, worsening asthma and allergy symptoms, and other types of respiratory distress. Poor IAQ can also lead to heart and lung disease and should be dealt with as soon as you suspect that there's a problem.

You can have an expert test the air in your home to determine the severity and scope of an issue. They'll look for particulates, volatile organic compounds, and mold spores circulating in your space. Bacteria and viruses can also be airborne in your home, but we can help keep your air safe and healthy!
Professional Indoor Air Quality Services
A Ken Parker Service, Inc. expert can help you explore your various options for cleaning the air in your home. Air purifiers and scrubbers are a great option for removing a large percentage of contaminants from the air. You could also choose to upgrade the air filters in your furnace or air conditioner so that they are more effective at removing pollutants from the air. We are ready to answer any of your questions about the best way to move forward.
There are a variety of sources of indoor air pollution.
Cleaning supplies
Candles
Cooking
Paints
If you're concerned about the spread of disease in your home, you can get a UV light installed in the ductwork. The energy of these lights can deactivate the DNA of viruses and bacteria so that they can't make you sick.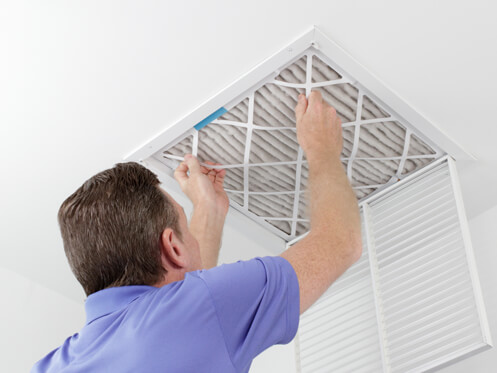 Royse City's IAQ Specialists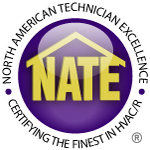 At Ken Parker Service, Inc., we always work with the best interests of our Royse City customers in mind. Our company is locally owned and operated, and we're a member of the ACCA. We have a team of NATE-certified technicians who have the experience to get any type of job done right the first time.
Our locally owned and operated company has been serving the area since 1977, and we strive to exceed the expectations of each of our customers. We're fully licensed, bonded, and insured so that you can use our services with confidence. We're based out of a shop on State Highway 34 South that is fully stocked with all of the parts and tools our technicians need to perform high-quality work. You can trust us to stand behind the quality of all of our results.
Find out more about keeping the air in your Royse City home as clean as possible by calling the team from Ken Parker Service, Inc. today. We also offer reliable
heating
and
cooling
services in beautiful Royse City, TX!