The Potential Lifespan of an HVAC System
June 20, 2022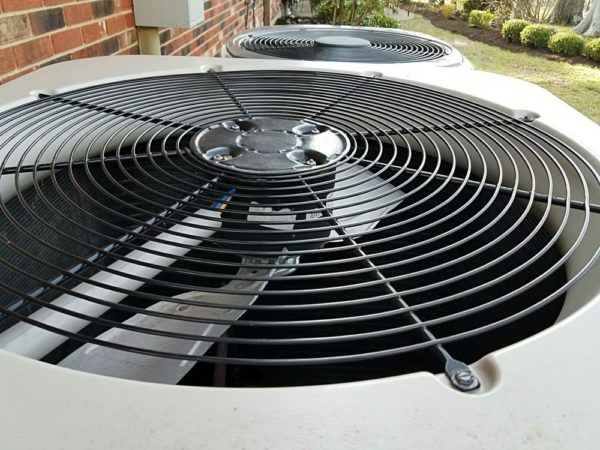 The heating and cooling systems within your home are what enable you to live in relative comfort throughout the year. During the winter, a furnace can produce enough heat to make it feel as if it were still summer inside of your house. During the summer, an air conditioner can both reduce the air temperature as well as the relative humidity in your home. Let's take a closer look at how long these components typically last and what you can do to extend the useful life of a heating or cooling system.
Furnaces
A quality furnace should be able to efficiently heat your home for anywhere from 15 to 20 years, assuming that it is properly maintained. A furnace's useful life may also be influenced by how often it is used and if it was properly installed. It should be in an area that isn't cluttered and free of debris that could hinder its performance.
Air Conditioning Units
Cooling systems need to be replaced on a more frequent basis because they are exposed to the elements, while a furnace is largely protected from them. Over time, heat, humidity and pests can cause damage to parts that may be difficult or impossible to repair after several years. A condenser unit may also be vulnerable to damage from being exposed to debris or severe weather. If you notice dents, cracks or other physical damage to the condenser unit outside of your home, you should have it repaired or replaced immediately.
When to Replace HVAC Components
There are a number of clues that it may be time to replace your heating or cooling components. First, if you notice that your utility bills are going up, it may be an indication that old age is starting to catch up to your HVAC system. Furthermore, if you hear weird sounds coming from a furnace or air conditioner, you should have it inspected.
Those sounds may be caused by motors, fans or other items that are broken or worn. Finally, if you notice any odd smells coming from either of these components, it may be a sign of a blockage caused by mold, dust or other debris.
At a minimum, you should have the HVAC system inspected and cleaned at least twice a year. The technician will let you know of any need for repair and usually perform them in a timely manner. If you find that your system is requiring more attention than usual, it may be time to get a new heating or cooling system installed in your house instead of constantly paying for labor and repairs.
How Maintenance Keeps Your HVAC System Running Properly
Scheduling service appointments at least twice a year can help to catch any issues that may need to be fixed while they are still easy to take care of. It's also important to perform small tasks such as changing air filters every 60 to 90 days to ensure that dust, pollen and other particles don't clog your HVAC components.
Finally, it's important to keep track of anything that seems unusual while your furnace or air conditioner is running. For instance, if your furnace won't shut off, that is usually an indication of a serious problem. If the air conditioner isn't producing any cold air, that is also a sign of a problem that needs immediate attention.
It's worth noting that failing to service HVAC components in a timely manner could invalidate any warranty currently associated with them. A warranty may also be voided if you choose to make repairs on your own as opposed to having a trained professional do the work correctly. Maintenance is also necessary because it reduces the strain on your unit, which will ultimately help prolong its service life.
Call in the Professionals
If you need help keeping your home's HVAC system working at peak efficiency, call Ken Parker Service, Inc. today! We have proudly served North Texas since 1977. In addition to heating and cooling services, our company can also perform indoor air quality assessments, install ductless systems and meet any of your commercial HVAC needs. This may help to keep your utility and maintenance costs to a minimum throughout the year. Our products are provided by none other than Lennox to ensure quality units in our clients' homes. Review our website for more information on specials and financing, or give us a call today!