Troubleshooting Burning or Unusual Furnace Odors
December 16, 2021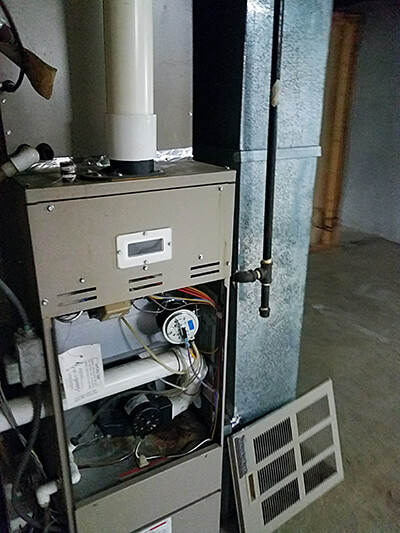 An unusual odor from your furnace is often a sign of malfunctions. Several factors may be responsible for the odors in your heating system. Here are some reasons for the unusual smell from your furnace.
Dust and Debris Buildup
Burning smells or unusual odors from your furnace could be dust and debris buildup on furnace components. When you first turn on your furnace, it heats the dust. The system then distributes the smoke to other parts of the building through the vents.
If you have not switched on your furnace for a long time, the problem could be the debris on components of your equipment. The odor should go away after running your heater for some time. Ken Parker Service, Inc. recommends sticking to your annual furnace maintenance in Rockwall to prevent faults.
Problems With Airflow
Airflow obstructions are the other reason why there is an unusual smell from your furnace. When air fails to flow in out of your equipment during its operation, it tends to overheat. The high temperatures within the furnace can cause components to malfunction.
You can prevent furnace malfunctions by changing or replacing the filter once a month. Look out for furniture or clothing obstructing the return vent and remove them.
Closing the vents in unused rooms will not help your equipment save energy. It will only lead to pressure imbalances and overheating. Airflow obstructions will raise your utility bills and shorten the lifespan of your heating appliance.
Electrical Malfunctions and Overheating
Electrical malfunctions can trigger a short circuit, melting the connections on the system's computer board. The purpose of the computer board is to coordinate components like the blower fan and heat exchanger when heating.
If there is a control board malfunction, your furnace may not work correctly. It may switch on and off due to improper sequencing. You may also notice warning lights on the diagnostic panel.
If there is electrical arcing or overheating on the computer board, you may notice the smell of burning plastic. Consult a professional to troubleshoot your control board to avoid further complications. You can call [company-name] Rockwall's NATE-certified team for dependable heating repairs.
Moisture Issues in Your Home
In Rockwall, humidity levels can go beyond 70% in summer. Ideally, humidity levels inside your home ought to be between 30 and 50%. Above 50%, and a microbial infestation can spread on parts of the building.
If you notice a musty odor, your home may have a moisture problem. It could be an issue with the adjoining air conditioner in your HVAC system. When it is inefficient, condensation may find its way on parts of your furnace.
Moisture can cause corrosion on critical components of your HVAC system. The heat exchanger can weaken from rusting and may develop holes. Toxic gases can escape into the room, posing hazards for your family.
Your ductwork could also be the culprit when you detect a musty or burning odor. Sometimes a dead bird or rodent can get into the combustion chamber. Also, mold and mildew can spread inside your furnace, and you may notice the smell when your equipment is heating.
You can prevent microbial growth by scheduling air duct cleaning and sealing. Your ductwork can raise your energy consumption by up to 40%. You can talk to our indoor air quality specialists for comfort solutions in Rockwall.
There Is a Gas Leak
Your gas could be leaking because of malfunctions in your furnace. A gas leak can cause explosions and fires that could damage your property or be a danger to your family.
Holes on the heat exchanger and faults in the gas supply line are some of the reasons your furnace could be leaking. If there is a leak, you may notice a rotten eggs smell. Natural gas is odorless, but manufacturers add Mercaptan, which smells like rotten eggs or Sulphur.
Stick to Your Furnace Maintenance Schedule
You can keep your furnace safe and efficient throughout winter by sticking to your annual furnace maintenance schedule. Technicians will clean components of your system and look out for signs of corrosion.
If one of your components is about to fail, certified maintenance professionals have the experience and expertise to spot it. A tune-up will cut down your repair costs and keep your home safe from hazards.
Ken Parker Service, Inc. NATE certified team can provide dependable heating and cooling solutions in Rockwall. We are a Lennox Premier Dealer, but we can service all brands and models of furnaces. You can count on our highly skilled team for ductless mini-splits and dehumidification systems. Ken Parker Service, Inc. can offer comprehensive maintenance packages in Rockwall. Call our friendly staff for an appointment today and experience our unmatched customer service.