Trustworthy Heath Heater Maintenance

For reliable heating maintenance solutions in Heath, TX, turn to Ken Parker Service, Inc.. We're committed to providing first-rate residential and commercial HVAC solutions that will leave your heating equipment operating in top condition. We have a team of factory-trained, NATE-certified technicians who can service your unit regardless of its make or model. As a family-owned business, we are fully dedicated to ensuring the satisfaction of our local customers. You can expect each member of our team to personify honesty, integrity and professionalism. Our tried-and-tested solutions have earned us glowing reviews among customers in Greater Dallas. In addition, our industry has bestowed various distinctions upon us. These include our status as a Lennox Premier Dealer and our membership in the Air Conditioning Contractors of America (ACCA). The crew at Ken Parker Service, Inc. will furnish quality heater maintenance no matter where you're located in the Heath region.
Customers appreciate our:
Excellent customer service
Easy appointment scheduling
Certified and professional technicians
Reasonable rates for service
Heating Maintenance Experts Serving Heath
The last thing you want is to suddenly realize that your heating system is inadequate when the cold weather arrives. Chronic underperformance or a sudden malfunction could leave you in a seriously vulnerable position.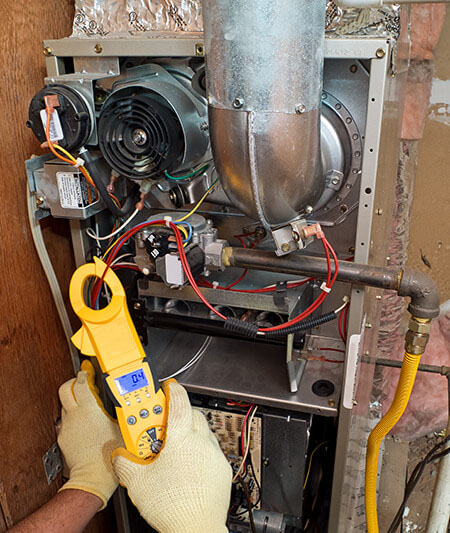 The wisest course is to routinely service your heating system in advance so that it keeps you warm and cozy. Ken Parker Service, Inc. offers heater maintenance services in Heath that will make sure your equipment operates at an optimal level. Don't wait until yours breaks down or causes you serious inconvenience. It will cost much less to let us look after it properly, and you'll save money in other ways. There are many good reasons to take advantage of our preventative maintenance services.
Benefits of heating maintenance include:

Lower utility bills
Extended equipment life
Reduced number of repairs
More efficient energy usage
Prompt and Trustworthy Heating Services
At Ken Parker Service, Inc., our mission is to provide top-quality residential and commercial HVAC solutions for the people of Heath. We strive to see that every customer is satisfied with our services; their peace of mind is our primary concern. Each member of our team will put forth every effort to ensure that your heating system functions in peak condition.
Don't hesitate to call us today and schedule an appointment with our technicians for HVAC services. Besides heating maintenance, we also offer heating repairs, heating installations, and even cooling maintenance service!